Krome emailu me chodi i takoveto fanouskovske dopisy od divaku poradu Den D:-).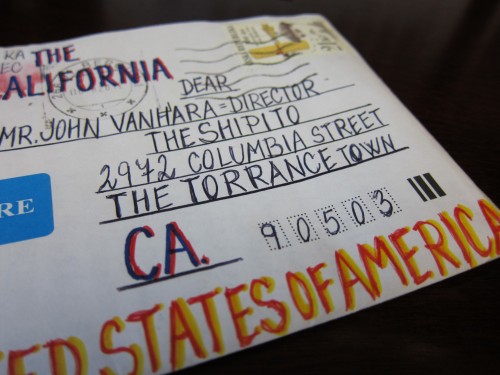 Vetsinou takovy email nebo dopis je neuveritelne dlouhy. Obrovsky pribeh kdy mi ten clovek napise temer vse od detstvi az po ted. Kolikrat premyslim co mi vlastne chce rict a dost casto to vzdam, kdyz to nejsem schopen po par minutach pochopit.:-)
Nemam cas na kazdy takovy email odpovidat a myslim, ze tim nektere lidi nastvavam. Vidim to podle toho kdy mi opakovane pisou at aspon odpovim proc nemam zajem. Hodne lidi veri, ze jim dokazu pomoci v podstate se vsim. Ze jim najdu praci. Pomuzu zachranit krachujici firmu. Stanu se jejich spolecnikem pro nejaky jejich napad.
Bohuzel, ale casu je malo a proste to nejde.